Step Into Our Resorts Near Hyderabad And Allow Us To Make You Feel At Home!!
We offer different type of accommodations, designed with a focus on comfort, art and relevance to the local culture. These include non air-conditioned rooms, air-conditioned rooms, deluxe rooms, executive suits. We as a RESORT are moderately priced and managed professionally. We propagate the philosophy of experiencing natures best for people of Hyderabad.
Set in sylvan surroundings, these resting places are designed to take your breath away! While all accommodation type have complimentary access to exactly the same host of Amenities and Activities of the resort during your stay, it is only the size that varies - the "standard rooms" category is ideal for a couple, "Deluxe" category rooms for a couple with 2/3 children and the "Suite" for a couple looking for spacious living room and an extended bedroom. The easy-on-the-pocket Tariff, then, comes as a pleasant surprise.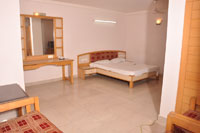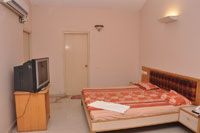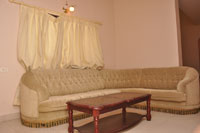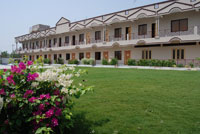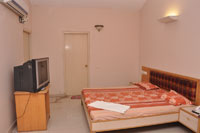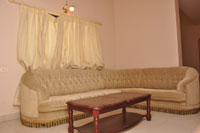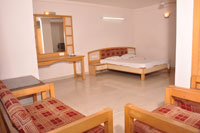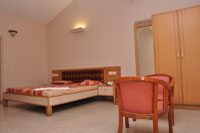 ---
Srinidhi Resorts offers 43 rooms ranging from Standard Rooms, Deluxe Rooms and Suites; all tastefully designed with modern amenities to ensure that your stay ,Whether you are planning a weekend getaway or a peaceful family vacation is comfortable and memorable.
Budget Friendly & Value
Bond with Your Family over Various In-resort Activities
Offers And Packages
For a relaxing holiday or corporate off-site, we have an offer that you simply cannot resist.
Events
For small celebrations or larger gatherings, we have packages for all preferences and budgets
Group Rates
Save On Group Outing
Our group travel program can arrange special rates for groups having 20 pax or requiring a minimum of 10 rooms. Contact us.